Grocery Delivery and Pickup
Toronto

Welcome to Sysco@Home, your online destination for restaurant quality groceries for home


1. PLACE YOUR ORDER ONLINE
Go to syscoathome.com, choose your items,
and pay with your credit Card.


2. SCHEDULE YOUR PICKUP/DELIVERY
Select a convenient time window to
Pickup/Deliver your order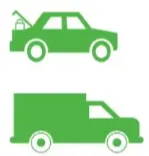 3. COLLECT/RECEIVE YOUR ORDER
Touchless curbside pickup, just open your trunk OR have the products delivered to your home
Sysco@Home lets individuals and families order bulk quantities of groceries, restaurant-quality foods and supplies for delivery or Pickup.
Order top-quality meats, poultry, seafood, produce and much more directly to your door!
Or, schedule a contactless pick-up at your local Sysco location
Sysco at home was very easy to use! Fast, easy and delicious food!!
Patricia
I am looking forward to purchasing more of your products, based on those ribeyes. The ribeye steaks I've purchased from you are the best steaks we've ever had. I've already recommended you to several colleagues
Andrea
Quick and easy setting up order and receiving our food on time. Food quality has been really good!
Trevor
Just absolutely amazing food great proportions amazing price friendly staff
Jeanette
From start to finish, what a great experience! With a hectic schedule, I needed to find an option that provided a variety of meals, that required little to no prep time, and that would satisfy my family – young and old. Sysco@Home delivered! Literally! I placed an order online and had shrimp, chicken, and many other delicious products dropped off at my home. I will definitely be visiting Sysco@Home again!
Raminder
First time order and I picked up our order at the Woodstock warehouse. Keep up the great service! The price, the freshness, how friendly the employee was that brought out our order, and the condition of the package was in, was Great!
Frank
---
Grocery Delivery Toronto
Sysco@HOME is the convenient way to order a wide variety of groceries, household products, and cleaning supplies from the comfort of your home. Simply browse our selection of restaurant-quality groceries, add them to your order, click to pay, and schedule a delivery time from your nearby Sysco location. The groceries will be delivered directly to your front door.
Sysco@HOME offers a wide range of restaurant-quality food products including dairy, cut meats, poultry, fresh produce, and freezer and pantry staples. We also offer household products and cleaning supplies. With Sysco@HOME's online grocery delivery, Toronto residents can stock up and elevate their at-home food experience.
Grocery Store Pick-Up Toronto
Sysco@HOME offers high-quality ingredients, groceries and household products for pick-up. Toronto residents can browse through products online, add them to an order, click to pay, and schedule a pick-up time at their nearest Sysco location. The groceries will be loaded into your trunk when you arrive.
For both delivery and pick-up, Sysco@HOME's products are provided by Sysco Canada, the nation's largest foodservice company and a reliable partner to businesses around the world.